Working Papers
Working Paper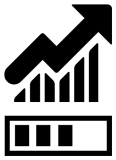 Distributive Politics, Fairness, and the Allocation of Disaster Relief
with Massimo Mannino
First posted: April 2017
Abstract
How would citizens like public resources to be distributed and to what extent do policymakers' allocation choices mirror those preferences? We investigate this question in the context of disaster relief and develop three theoretical arguments that relate to affectedness, need, and electoral ties. Using experimental data from a representative sample of American citizens we show that voters prefer allocations that reflect affectedness and need, but not electoral ties. We compare these patterns with observed relief aid distributions in the aftermath of natural disasters (1993-2008) in which federal authorities spent over $128 billion in total. Despite a notable degree of congruence between preferred and observed spending decisions, policymakers systematically allocate relief aid based on electoral considerations which conflicts with citizens' preferences. These results shed light on which fairness norms guide individual preferences over public spending and the extent to which policymakers' allocation decisions echo those views in democracies.
Download
Working Paper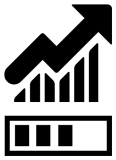 Myopic Policymaking, Voter Ignorance, and Preparing for Natural Disasters
with Massimo Mannino
Abstract

Myopia in policymaking is often attributed to the short time horizons of politicians who seek reelection. However, policymakers may also be responding to voter ignorance about the economic features of policies that prepare for adverse events instead of reacting after they have happened. We evaluate this argument by studying individual preferences over disaster policy, which is meant to address a destructive and life-threatening, yet increasingly frequent class of events. Evidence from two novel survey experiments suggests that, consistent with the voter ignorance argument, policy effectiveness and costs drive mass support for preparedness investment. These effects are surprisingly stable across a large set of theoretically salient characteristics such as personal affectedness, partisan identification, trust in government, as well as individuals' risk and time preferences. We conclude that a stronger emphasis on the economic features of ex ante policy options can help societies to better address long-term policy problems.

Download
Working Paper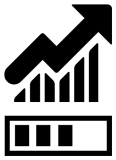 Direct Democracy, Postal Voting, and the Composition of Turnout
with Lukas Schmid
First posted: April 2016
Abstract

Electoral reforms that decrease the costs of political participation promise to reduce class biases in civic engagement. Some worry that this could lower the quality of democracy as the less politically interested, knowledgeable, and educated may also vote more frequently. We exploit the sequential introduction of postal voting in Swiss cantons to analyze in detail how an exogenous decrease in voting costs affects the political and socio-demographic composition of turnout in direct legislation. We find that while postal voting mobilizes equally along many dimensions including individuals' political knowledge, employment status, and religious denomination, it more strongly activates partisans of left and centrist parties, less politically interested individuals, and high earners. However, these changes have only limited effects on the overall turnout composition and are unlikely to affect referendum outcomes. Our results alleviate concerns about the negative side effects of postal voting on the quality of collective choice in large electorates.

Download
Working Paper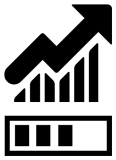 Egoistic and Sociotropic Policy Preferences
with Roman Liesch
First posted: February 2017
Abstract

Economic considerations help explain why individuals support some reforms, candidates, and parties while they oppose others. Previous work suggests that these preferences have both egoistic and sociotropic roots. We explore the relative importance of these factors and argue that sociotropic considerations reflect altruistic concerns for the poor. We design an experiment that details how a reform affects one's personal income, the average income in the country, and earnings of other individuals belonging to different income groups. This allows us to begin disentangling the egoistic and sociotropic origins of policy preferences. The results from a population-based sample of American citizens suggest that personal income changes are about twice as important as average US income changes. However, average income changes remain a significant driver of reform support irrespective of whether an individual personally gains or loses. This sensitivity seems to reflect pro-social concerns about the welfare of those that are worst off.

Download
Working Paper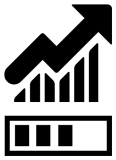 Dynamic Policy Problems, Time Preferences, and Risk Aversion
with Kenneth F. Scheve
Abstract

Coming soon

Download

Coming soon